Marine Professional Development Series (PDS)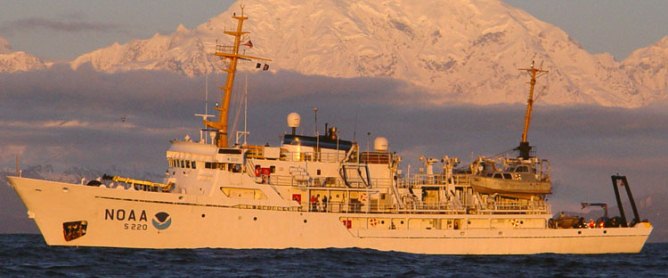 Executive Producer - John Kuhn (AFSO / Marine, Tropical, and Tsunami Services Branch)

PDS Statement of Responsibility: The Marine PDS provides a framework of required and recommended training which will allow NWS marine forecasters to fulfill the most important mission of the NWS; helping to save lives and property and providing decision support services for the economic well being of the Nation.
PDS Overview: Upon completing the NWS Marine Professional Development Series (PDS), NWS forecasters will have a baseline standard of knowledge, skills, abilities, and proficiencies. In conjunction with local office requirements, the PDS will allow a marine forecaster to work an operational shift; issuing marine forecasts and warnings and providing valuable decision support services. Four Professional Competency Units (PCU) and Instructional Components (IC) within each PCU are contained in the PDS; satisfying the needs and requirements of the NWS Marine Training Program. The Marine PDS webpage will be routinely monitored and updated as new training needs are identified and new training is developed.
See below for links to each of the four PCUs. Specific instructional components, with associated abilities and job skills, are available from these PCU pages.



NWS Instruction 10-340, Marine Forecaster Training, provides guidance on requirements and recommended training for NWS marine forecasters. The required baseline marine training can be accessed as a curriculum within the Commerce Learning Center.
Table 1. Required COMET modules for all NWS marine forecasters.
COMET Module

Associated PCU

Wave Life Cycle I

PCU 2 - Forecasting in the Marine Environment

Wave Life Cycle II

PCU 2 - Forecasting in the Marine Environment

Winds in the Marine Boundary Layer

PCU 2 - Forecasting in the Marine Environment

Wave Types and Characteristics

PCU 2 - Forecasting in the Marine Environment

Understanding Marine Customers,
2nd Edition

PCU 1 - Develop and Maintain User Awareness and Partnerships
Modules Wave Life Cycle I and II, Winds in the Marine Boundary Layer and Wave Types and Characteristics were updated in fiscal year 2012. The Understanding Marine Customers module was updated in 2015. New marine forecasters with no previous experience forecasting in the marine environment will complete all baseline marine training modules, along with any additional marine training requirements. Forecasters should complete the required training within six months of arrival on station.